Teal Hunts Missouri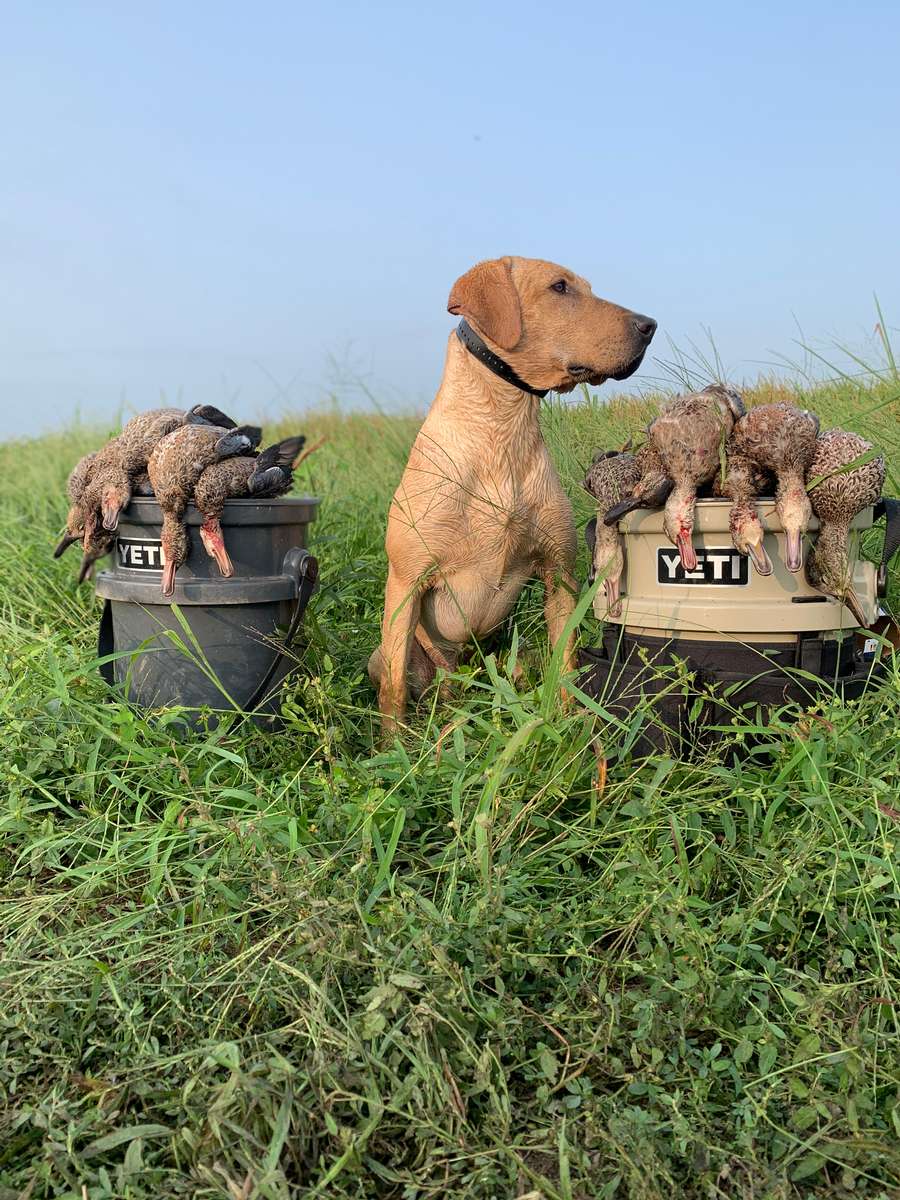 The Guided Missouri Teal Hunt
3 Day/ 3 night All Inclusive Teal Hunt
$1200 Per Person
Our Missouri waterfowl season starts out in early September with teal hunts. Just like the rest of our All-Inclusive hunts, our teal hunts will be a 3 day / 3 night all inclusive hunt with lodging and meals included at the Treasure Island Lodge.
We are located right in the heart of the migration for blue wing teal on their southward migration to Louisiana. Blue wing teal are fast flyers that commonly travel in big groups that can lead to high paced, action packed hunts. If you have never experienced a successful blue wing teal hunt it definitely needs to be high on your bucket list. With a 6 bird limit you are allowed a full strap of teal just like you would during regular duck season. We are allowed to shoot blue and green wing teal during our September season.
Teal hunts take place in flooded rice fields and shallow water impoundments scattered throughout our farms. We are fortunate enough to work with landowners and farmers to ensure water and habitat for teal as they migrate southwards to Louisiana and beyond. Ensuring the habitat teal need is what gives us an advantage for having successful teal hunts in Southeast Missouri.
All of our guides will accompanied by well trained retrievers to effectively retrieve your downed birds. Our Teal hunts can be quick and exciting with limits being filled quickly on some days. Our goal is to keep everyone safe and ensure each hunter has a memorable experience at Treasure Island Outfitters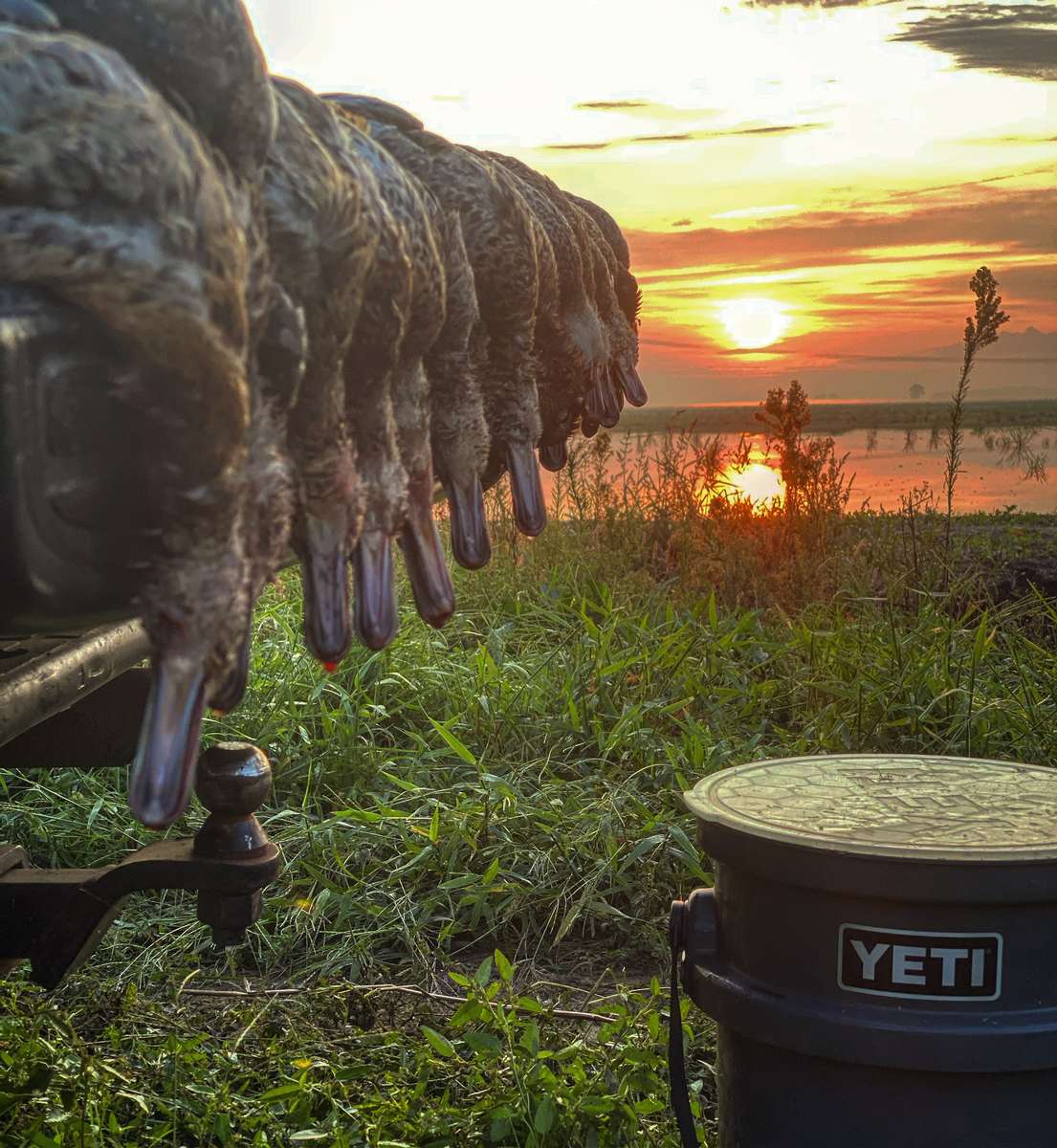 Teal Hunting Season in Missouri
September 9th, 2023 - September 24th, 2023
September Teal Season always runs for 16 days during the middle of September. When is the best time to come? While the success of these hunts is always based on what Mother Nature throws us, when you hit the first cool front of the fall you can be assured there will be plenty of teal buzzing around the farms. Temps in our area can range anywhere from the high 80s to the 40s during this time of the year. This is what drives the teal migration, and the number of teal in the area can drastically change in one night.
Teal season is much more laid back hunt compared to regular duck season. We limit the number of guests in the lodge to ensure each hunter has a chance for success. We wake up with hot coffee and morning snacks before heading out to the hunting location for the day (Typically 10-20 minutes from the lodge). The hunts will run from daylight until around 10:30 a.m or the groups limit is filled. Then we will head back to the lodge where you will be served a delicious brunch you can be sure you won't want to miss. After brunch, you are more than welcome to enjoy a quiet afternoon around the lodge, shoot some clays, or follow around some of the guides as they complete their daily chores of getting ready for regular duck season. Dinner will be something to look forward to each night. The dinners are at Treasure Island are a experience in themselves and something our guests always seem to enjoy. Enjoy a cocktail by the fire or watch some football in the lodge before you get to wake up to do it all again the next morning.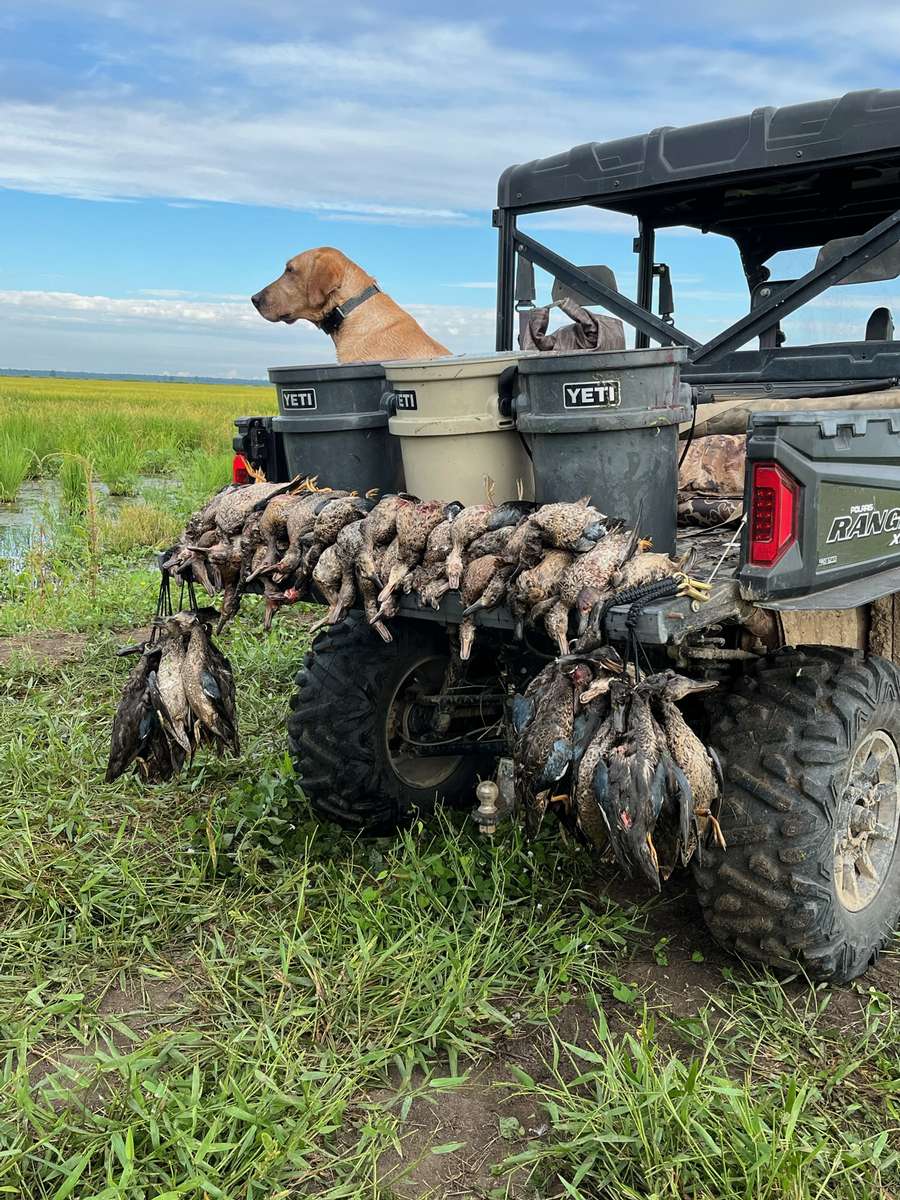 Missouri Teal Hunting Details
As with all of our guided hunts, your September Teal Hunt hunt will include:
Professional Guides
Industry Leading Decoy Spread
Transportation To & From The Blind
Plenty of Coffee, & Drinks of Your Choice
Breakfast after the hunt
What You Need to Bring:
Hunting License: A Missouri Daily Small Game License for your appropriate hunting days. A Missouri Migratory Bird Permit. A Federal Duck Stamp ( Required in every state )

Shotgun - 12 or 20 gauge - We will have shotguns available to rent at the lodge if you wish to not travel with yours.

Ammunition - We recommend #4 through #6 steel shot for these smaller birds. We will Migra Ammo for purchase at the lodge if you wish to wait to purchase when you arrive.

Waders - Some type of waterproof boots at least hip high. They do not have to be Insulated especially this time of year.

Long Sleeve Shirts - We recommend all guests wear long sleeves during teal season to protect you better from mosquitoes and other bugs.

Mosquito Protectant - Bug Spray, Deet, Thermacell, Wristbands, etc. The more the merrier this time of year. Mosquitoes on our shallow water impoundments can be ferocious this time of year. Be sure you are prepared and have some type of repellant with you. The guides will always have extra, but it is never a bad idea to have too much.

Casual Clothes for the Lodge and Personal Needs