The Premier Destination for Corporate Hunts and Events in Southeast Missouri
At Treasure Island Outfitters, we specialize in creating unforgettable experiences and events for corporate groups looking for a unique and exciting way to bond and build stronger relationships. Our guided duck and goose hunting trips, led by our team of experienced waterfowl guides, combined with our luxurious lodging, make for the ultimate corporate hunting trip or retreat.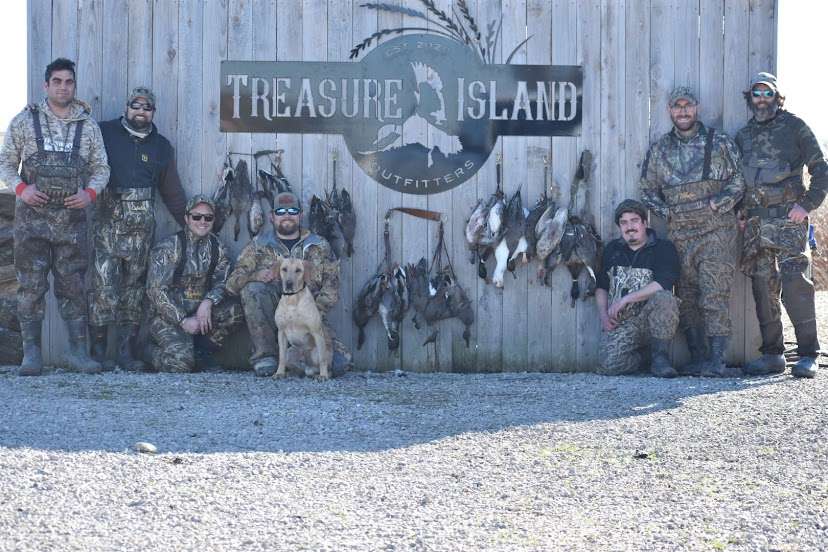 Corporate Retreats
Treasure Island Outfitters offers a unique experience for corporate retreats. Our luxurious lodging and stunning surroundings provide the perfect backdrop for team-building activities, meetings, or entertaining clients. We offer a variety of meeting spaces, dining, and whether your team wants to participate in a guided waterfowl hunt, explore the outdoors, or simply unwind by the fire pit, we can customize a retreat that fits your needs.
Corporate Hunting Trips
A corporate hunting trip with Treasure Island Outfitters is the perfect way to experience the great outdoors and bond with your team or entertain clients. Our guides will lead your group on a guided waterfowl hunt for ducks or geese, providing expert instructions and ensuring your safety. With access to prime hunting grounds and top-of-the-line equipment, you can expect a successful hunt and memories that will last a lifetime.
Whether you're looking for a day trip or a multi-day retreat, we can help customize your hunting trip to meet your group's specific needs and preferences.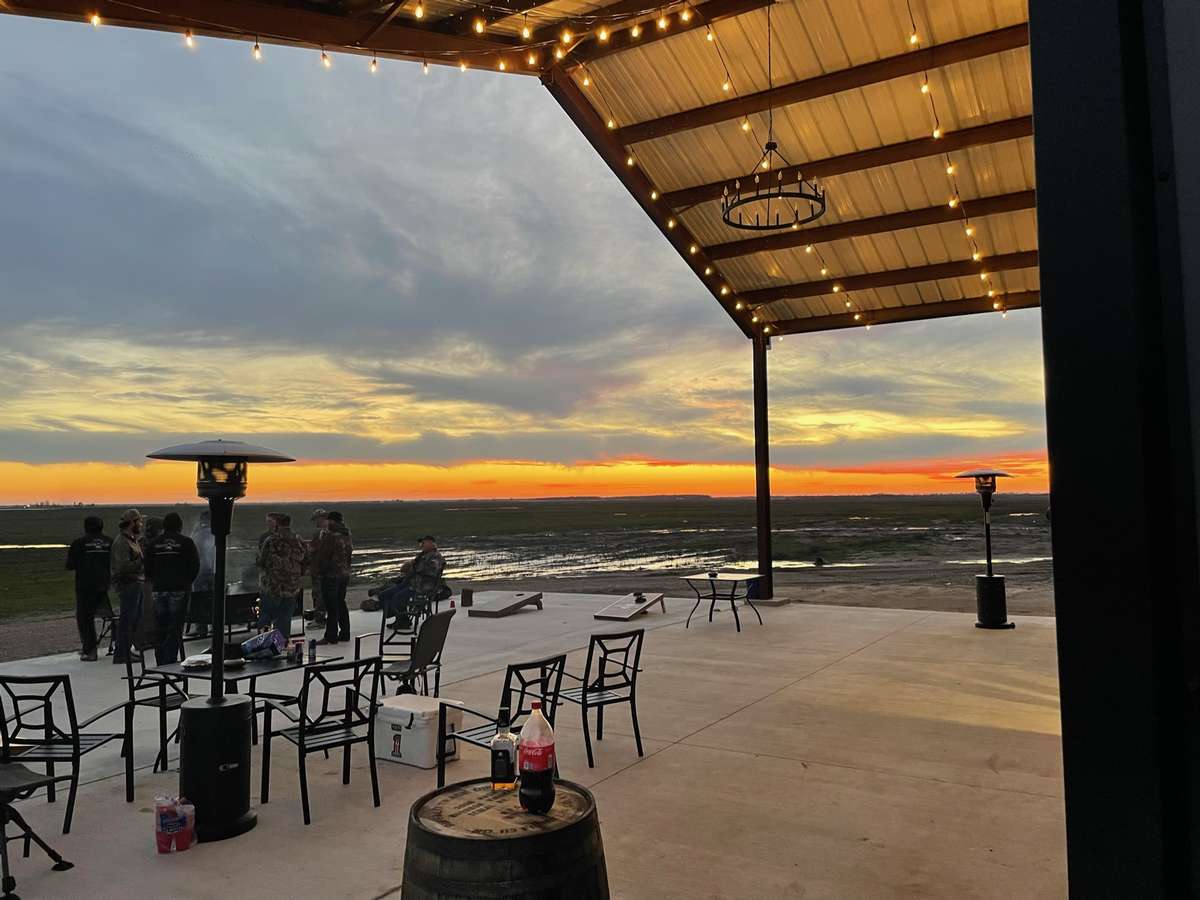 Planning Your Next Event? Let us Take Care of Everything
At Treasure Island Outfitters, we're here to help you plan your next event. Whether you're planning a team-building excursion, entertaining clients, or simply looking for a one-of-a-kind adventure, our expert staff will work with you to create a tailored event. From transportation to meals to lodging in luxury, we will take care of every detail so that you can focus on enjoying your time with your colleagues or clients.
Discover the Beauty of Southeast Missouri
Our lodge it conveniently located within a short drive of major cities, including Memphis, TN, and Jonesboro, AR. This means that during your events you can easily disconnect from the stresses of work and connect with each other in a beautiful and peaceful setting.