Guided Missouri Waterfowl Hunts
Guided Duck & Goose Hunting in Southeastern Missouri
$1800 for a 3 day/ 3 night All-Inclusive Hunt
$350 per gun with no meals or lodging
When you come with Treasure Island on a guided hunt you will get to hunt flooded rice and soybean fields situated in the most sought after locations the area has to offer.
Some of our guests will also get to experience a day hunting in the flooded timber of Southeast Missouri. Our flooded timber hunts are truly a sight to remember.
With this option, you get to enjoy the luxury of having all of the pre-season and day-of work taken care of by your experienced waterfowl guide.
Duck Season Dates: November 23rd-26th, 2023 & December 7th-January 31st, 2024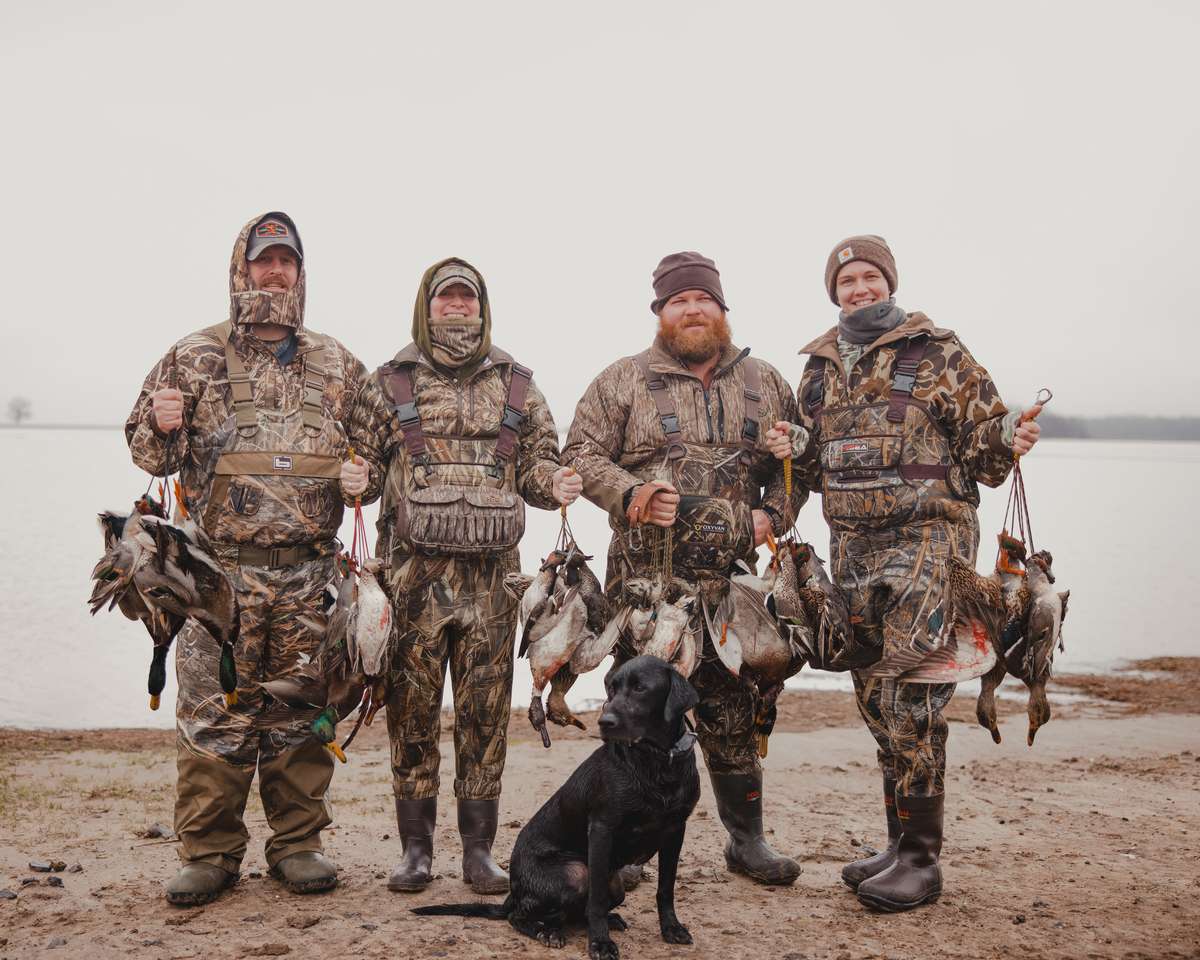 Missouri Guided Duck Hunting Packages
The night before your hunt, your guide for the next morning will inform you on all of the details for the next day.
On the morning of, you will meet with your guide who will chauffeur you right up to your hunting location and unpack all of the gear for the day.
Your hunt will take place out of a large, comfortable pit or blind.
Your hunting location will have an extensive decoy spread of the industry's leading equipment that will help us attract the waterfowl crossing us that day.
On your guided hunting trip, you could hunt rice, soybean, moist soil fields scattered all throughout Southeast Missouri, or private flooded timber tracts.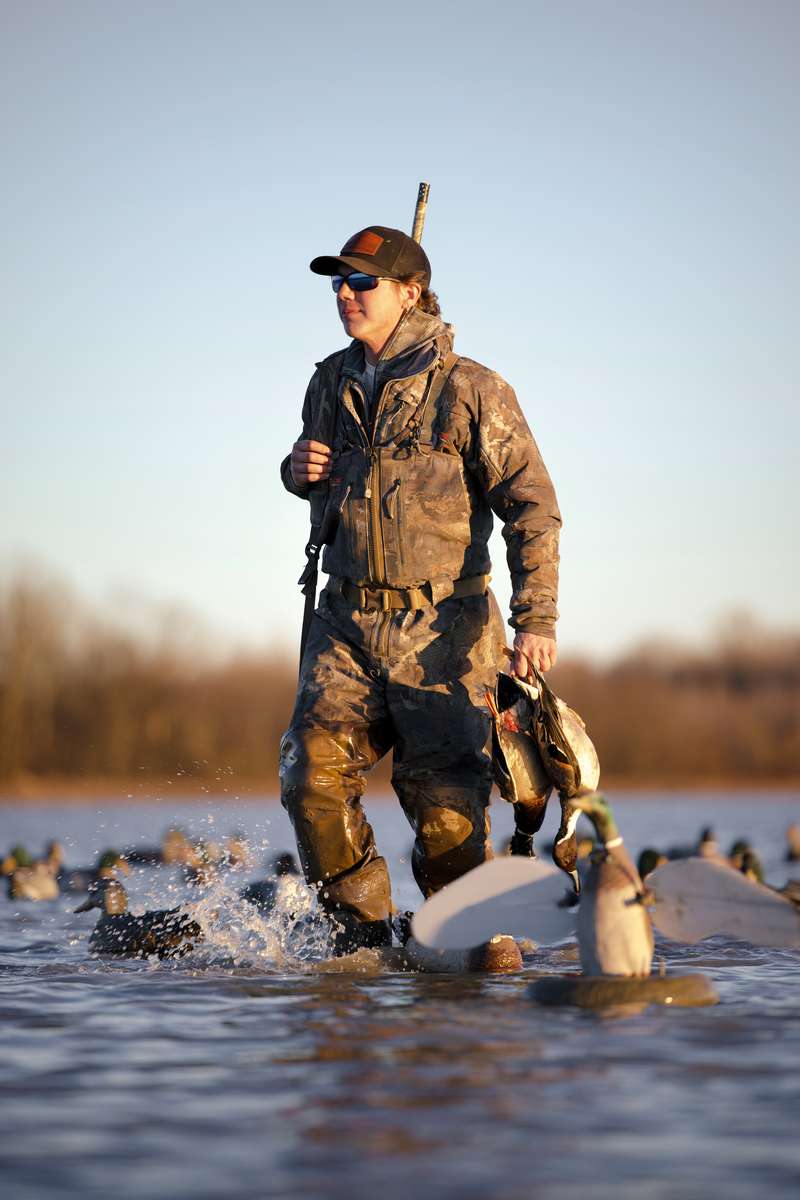 What to Expect on Your Duck Hunt
To ensure we have prime locations for your hunting experience, our guide team actively helps local farmers manage their land during the growing season.
We have also began to strictly manage our river bottoms to consistently hold and attract thousands of mallards each day. This site alone in the evenings can be worth the trip.
During your guided hunt, a filling breakfast and a continuous flow of coffee or other drinks will be provided.
You will get to enjoy many amenities, such as every hunting location being equipped with heaters, to guarantee all customers are comfortable while getting some birds to take with us.
We ensure our customers enjoyment in the blind by making sure every location is extremely comfortable and easy to access.
Depending upon duck conditions, your hunt will draw to a close around noon or when the limit is reached
What's Not Included:

Licenses, Personal Hunting Gear, Guide Gratuities ( 10-20%)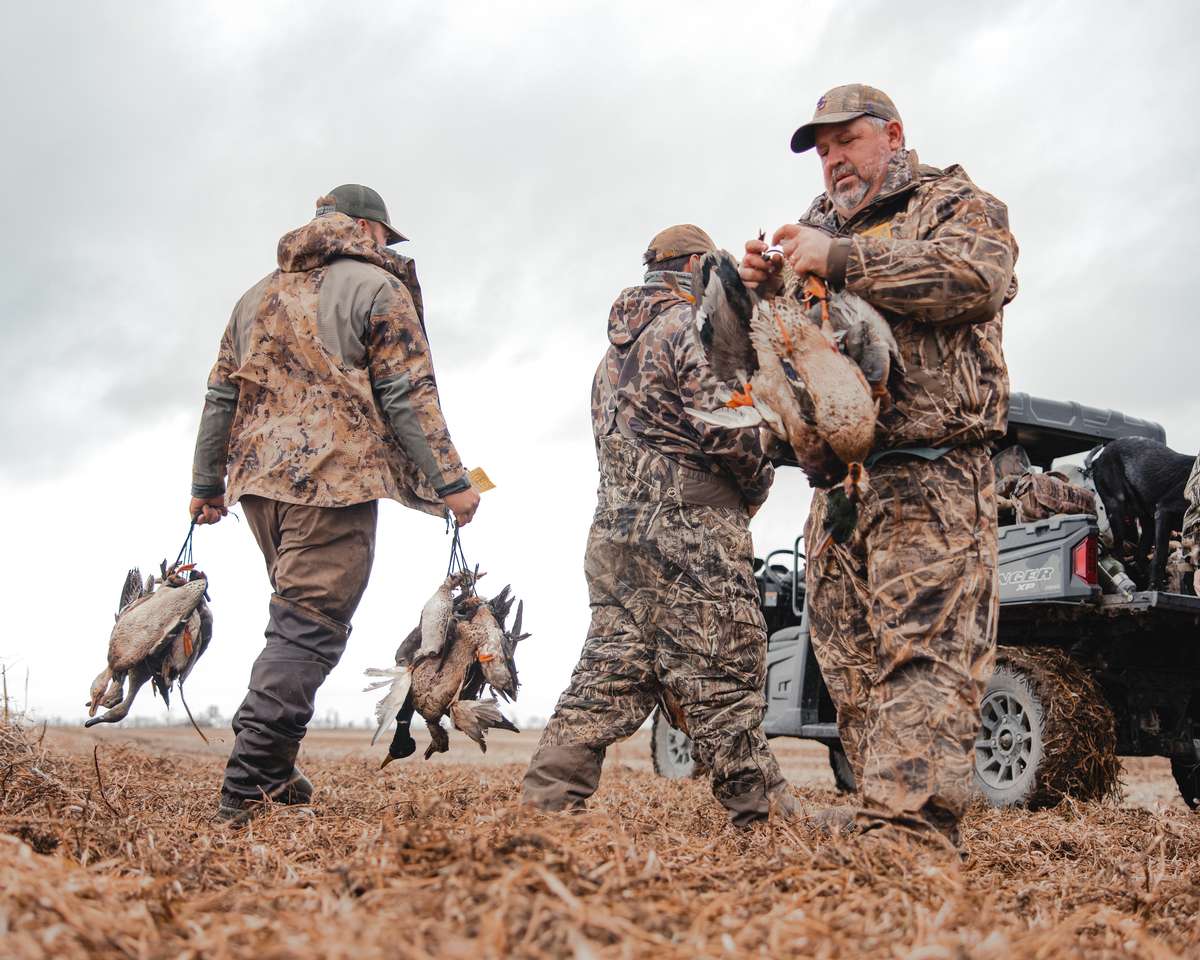 The Duck & Goose Hunt Details
We have a variety of duck species in Southeast Missouri. Daily limits are 6 duck, with species restrictions listed below with a possession limit of 18.
Limits and Duck Species in Missouri:
Mallards: 4 (no more than 2 females)
Scaup: 2 scaup for first 45 days and 1 scaup for last 15 days
Wood ducks: 3
Hooded mergansers: 2
Redheads: 2
Canvasback: 2
Black duck: 2
Mottled duck: 1
Pintails: 1
Specklebelly Geese: 2
Hunts are conducted over crops (rice, beans, corn) for puddle ducks as well private managed timber holes. We manage the water and food sources on our properties to ensure our guests success.